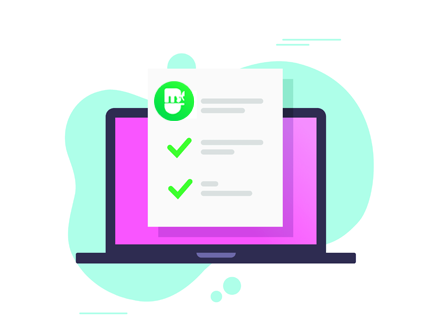 Escrow Created
Buyer and Seller agree to our escrow terms.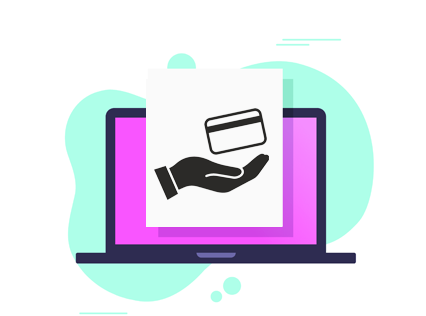 Buyer Fund Escrow
Buyer fund escrow transaction from balance or from a new deposit.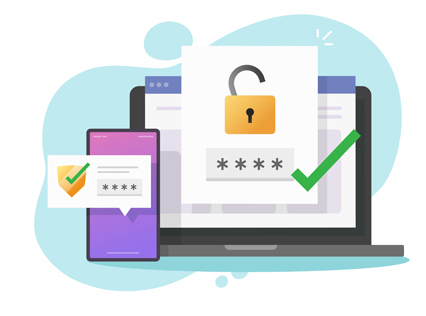 Delivery
Seller deliver digital Asset to buyer in a private escrow chat monitored by our staff.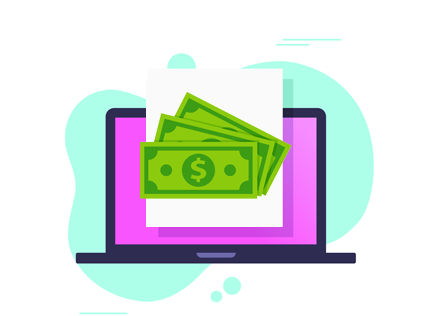 Seller Payout
Seller receives the buyers payment and transaction is completed.
What is famebolt escrow and why is it important to use our escrow ?
Our escrow is a secure means of conducting a transaction that generate trust between a buyer and a seller the asset must reach the buyer and the buyers funds are locked with us in the escrow. Due to the nature of transactions involved (digital asset ). It is very important to use our escrow. When a buyer pays for an account we will hold on to the funds until the buyers receives their account from the seller and the seller can only receive the buyers payment after a successful migration of asset to the buyer has occurred. in other words when the buyer receive social login. at this stage the buyer will be required to release escrow payment to the sellers. If the buyer does not receive the social logins after making payment or receive something different other than what was advertised by the seller , they can simply initiate a dispute this means they are not satisfied and are requesting external intervention from us. We will still be holding their funds while we investigate This process will reduces the chances of any foul play and we will ultimately arrive at a resolution of who should be awarded the funds.

How it works: Famebolt holds the funds throughout the duration of the escrow from the time of purchase*. Once they are satisfied with their purchase, buyers must indicate their acceptance by releasing the funds in escrow, at this point the seller will instantly receives the buyers payment. If the buyer does not follow this process, after receiving the asset and did not release funds we will release the escrow funds to the seller.
*In some cases fame bolt may release funds to sellers before the buyer release escrow funds We may choose to do this for one of the following reason.
A- when the sellers have given us enough proof of delivery,
B- when the buyer is not responsive to private messages from the seller to release funds
C- when we have tangable proof the buyer is in full control of the asset.
D-When the buyer is not responding to support requests to release funds

Always Trust Famebolt:

Famebolt have successful paid tens of thousands of dollars to sellers with a very high transaction satisfaction success rate.

Escrow Terms:

In the event that a buyer won a dispute due to some misunderstanding/miscommunication or foul play during a sale ,the buyers payment will be refunded to their account * Sellers are given a maximum of 48 hours to respond to a buyers request during an active escrow * If a seller disputes an escrow , our escrow team will intervene and arbitrate the dispute. At this point we will normally ask both the buyer and the seller to provide further evidence to support their claims, before making a final decision. * If any of the party involved in an escrow failed to respond within 78 hours we will close dispute in favour of the active party. * Once evidence is received from both parties, fame bolt will use this, along with other information sources such as account history, feedback from previous sales, etc in order to make a decision as to who should receive the funds. * By selling or buying good using our escrow service, you agree that fame bolt reserves the right to use our own judgement at our disposal in order to arbitrate a refund request and reach a final decision. * Escrow refund decisions are final and can not be overturned. Escrow Releases: Sellers may request funds to be are released from escrow after 48 hours if the buyer fail to release, provided certain conditions are met. Applications for escrow releases should be made through our Support platform: * Sellers can only request an escrow release if the buyer have logged into fame bolt after delivery and did not perform such action * Famebolt will take into account the seller's previous history, feedback, the type and value of previous sold accounts, along with other information sources, before deciding whether to release escrow. * Famebolt reserves the right to refuse to release funds from escrow if we need more information provided. * Famebolt will not release funds from escrow to sellers if the buyer has already disputed a transaction until we conclude our investigation. Things to know for buyers: * Using famebolt escrow to make a purchase is compulsory, 90% of sales done offsite result in scam we advice you to think twice before buying from anyone outside our secure escrow. * Using our escrow will incur a 10% fee this fee is added directly to the final amount you're required to pay * Use the private message system for all communication. * * We strongly advice buyers not to release the funds until they receive their items. * Never agree if a seller asks you to release escrow before they send social logins be very cautions and submit a ticket to us immediately. * Never agree to transact with sellers outside of famebolt. * Do not send payment directly to the seller only pay through escrow and this can be done by funding your fame bolt account and making a purchase. * If you release the funds for a purchase, we can not refund you in the event something goes wrong make sure to properly secure asset before releasing the funds and you're given a maxim of 48 hours to do that. * * Things to know for sellers: * Be clear with asset descriptions and be prompt to deliver. * Use the private message system for all communication. * Try to resolve issues with sellers before it leads to a dispute. * Respond quickly to refund request, especially if you dispute them. * Provide fame bolt with as much evidence as possible if you wish to dispute a refund request. * Make sure the buyer knows what they are buying and the statistics of the account should be given. If you wish to send us screenshot as evidence simply upload them to Google Drive and send us a public link to view